TGIF is a Friday meme hosted by Ginger at Greads!



This weeks questions is...




Love Stories: What are some of your favorite fictional love stories?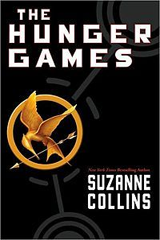 The Hunger Games
by Suzanne Collins
My
The Hunger Games review
How could anyone not pick this one? It had a wonderful romance with wonderful characters! Katniss needed someone to lean on and she had two guys! (though most heroine's do, don't they?)
The Night Circus
by Erin Morgenstern
My
The Night Circus review
I just love how they fell in love through their magic! So cute :)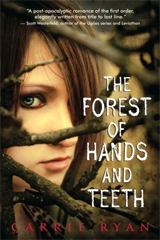 The Forest of Hands and Teeth
by Carrie Ryan
I do not currently have a review up of The Forest of Hands and Teeth
One of the only romances that actually gave me butterflies and made me cry. I just loved how well the story and the romance meshed.
A Certain Slant of Light
by Laura Whitcomb
My
A Certain Slant of Light review
One of my favorite books, I love this one to pieces. Just the fact that he's the only one that can see her! Plus, their romance is beyond amazing, another that gave me butterflies!