Today I wanted to share the cover reveal of Kiersten White's Endlessly. I read and loved the first two and am now terribly excited for this one!
Without further ado...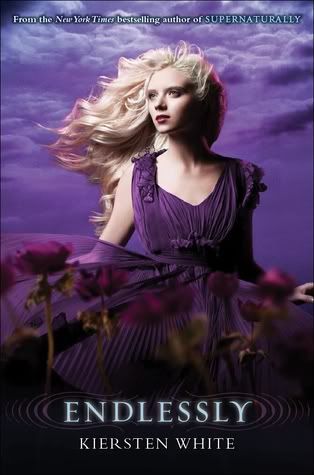 So what do you think? Do you like it? Are you excited to read Endlessly or not so much? Let me know in the comments!
I think it's gorgeous and I love how they all have corresponded with each other. My favorite is still the first one, probably, as I absolutely loved the pinks and blues together (and I'm not a big pink fan, unlike Evie!).
Sidenote: Is it just me, or does the model look like Scarlett Johansson a bit?