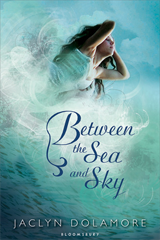 Title:
Between the Sea and the Sky
Pages: 240
Author:
Jaclyn Dolamore
Source:
Netgalley
Publisher:
Bloomsbury Children's
Published: Oct 25, 2011
Series: ?? Purchase:
Amazon
Rating: 4 out of 5
For as long as Esmerine can remember, she has longed to join her older sister, Dosinia, as a siren--the highest calling a mermaid can have. When Dosinia runs away to the mainland, Esmerine is sent to retrieve her. Using magic to transform her tail into legs, she makes her way unsteadily to the capital city. There she comes upon a friend she hasn't seen since childhood--a dashing young man named Alandare, who belongs to a winged race of people. As Esmerine and Alandare band together to search for Dosinia, they rekindle a friendship . . . and ignite the emotions for a love so great, it cannot be bound by sea, land, or air.
I absolutely love mermaid mythology and Jaclyn Dolamore created a wonderful novel to add to the growing number of great YA mermaid books out there.
I loved Esmerine from beginning to end. She was so thirsty for knowledge and so naive from spending all her life with the sea and horrible tales of the human world. I loved how much she grew throughout
Between the Sea and Sky
, it really seemed like she understood the importance of where you come from and not to just forget about it.
I loved what romance there was between Esmerine and Alandare, but I understood their fear of falling completely in love, that they would have to go back to their lives after their adventure together was over. It was also very fitting for the time period they seemed to be living in.
The plot and writing were pretty simple, yet poetic at times. This was a fun, feel-good novel to take a break from more heavier, depressing novels out there. I loved that about
Between the Sea and the Sky
. I could literally read it in one sitting and not feel too overwhelmed with negative emotions.
Overall,
Between the Sea and the Sky
was a noteworthy addition to the mermaid genre. I would highly recommend it to fans of mermaids or paranormal romance in general. I would also recommend it as a great entrance into either the mermaid or paranormal genre.
Cover thoughts:
I absolutely love this cover! I mean look at it, it's just simply gorgeous! The waves behind her almost look like they are forming wings. No. More. Words.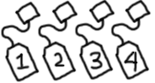 I give Between the Sea and the Sky a 4 out of 5.