In My Mailbox is hosted by Kristi at The Story Siren and is a weekly meme to showcase what you got over the week by buying, receiving, borrowing, stealing from a friend etc.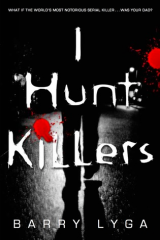 Review:
I Hunt Killers
by Barry Lyga - This one is not something I'd normally read I don't think, but it sounds amazing!! I hope it doesn't disappoint.
172 Hours on the Moon
by Johan Harstad and Tara Chace - This one sounds very interesting and is another one that I don't think I'd normally read. Hopefully this one is good as well!
Random Buzzers:
Cross My Heart
by Sasha Gould - I've gotten into historical romances a lot more and this one sounds soo good.
Thank you Little, Brown and Random Buzzers!
That's all I got this week or so, what did you get in your mailbox?