In My Mailbox is hosted by Kristi at
The Story Siren
and is a weekly meme to showcase what you got over the week by buying, receiving, borrowing, stealing from a friend etc.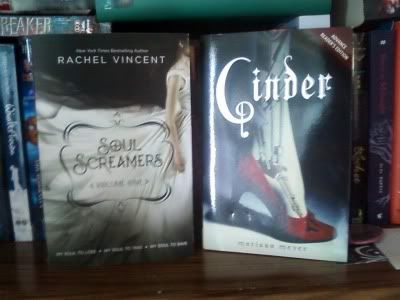 Soul Screamers Volume One by Rachel Vincent - Super excited for this one! I won this from the Gratitude Giveaway Hop at Martha's Bookshelf. Thank you!!
Cinder by Marissa Meyer - I cannot tell you how surprised I was when I opened the package and found this. I was totally expecting Soul Screamers and I open it and it's this lovely book! I read a sneak peek and absolutely fell in love with it, even though I only read like one or two chapters? :P

That's all I got this week or so, what did you get in your mail box?